The cassava crusher machine is used to crush cassava into small pieces in order to make powder in the following steps, which widely applying to the garri production line. During the whole processing line, two crusher machines are needed, first crushing is just to get granules of small size, but the second crushing is to get a very fine powder. Two machines are different in structure in inner structure, raw material, and capacity.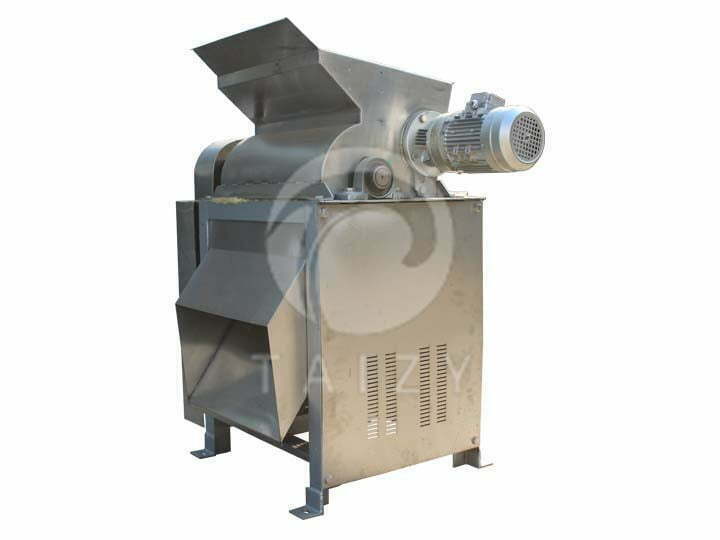 Type one: Stainless steel cassava crusher machine
All parts of the machine are made of stainless steel with long service life, and there are two rollers with different structures. The bigger roller has a regular line, and the smaller roller has something that protrudes like a nail. Such a special design can fully crush the cassava.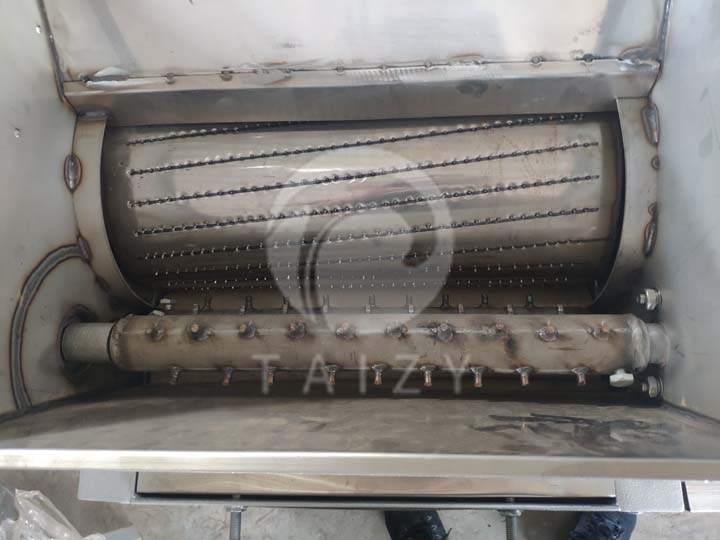 Technical parameter of cassava crusher machine
| | |
| --- | --- |
| Model | GD-PS-300 |
| Size | 1150*700*1200mm |
| Voltage | 380v50Hz |
| Power | 11.75KW |
| Capacity | 1T/H |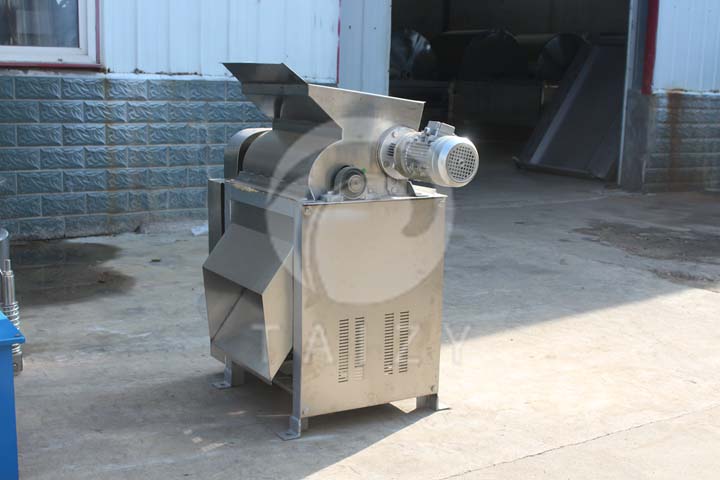 Advantages of cassava crushing machine
The cassava can be completely pulverized by the rotor.
The distance between the sifter and sinker is adjustable.
Wide application. This crushing machine also can be used for corn, sorghum, wheat, and beans.
After pressing, the screen will be bounded up, which makes it easier to replace a new one.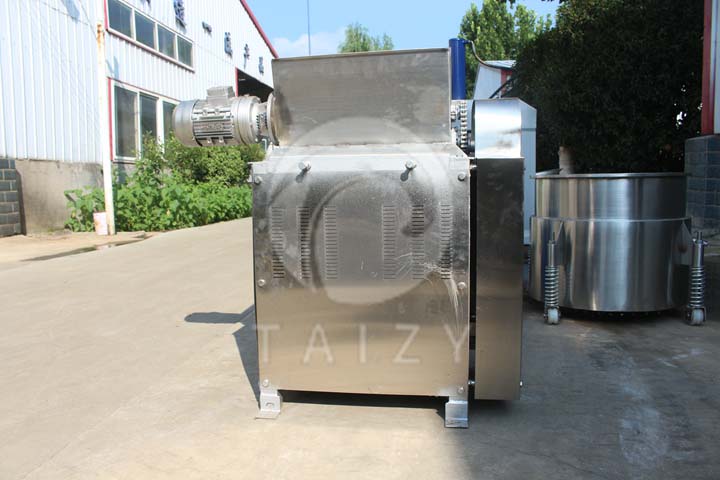 [sc_fs_faq sc_id="fs_faqhhz4l2tng" html="true" headline="h3″ img="" question="How to operate crusher machine?" img_alt="" css_class="" ]1.Cassava crusher machine should idle for several minutes before working.
2. Place the peeled cassava into the machine.
3. When the cassava falls into the gap between two rollers, it is crushed under the constant rotation of them.
4. Crushed cassava finally are discharged from the bottom of the machine, and it is necessary to put a bowl or bag under the machine.
What's more, the crushed cassava needs to ferment in the air for 24 hours.[/sc_fs_faq]
Type two: Carbon-steel grinding machine
This cassava grinding machine has 24 hammers that can completely beat and grind cassava granules, matching with a 15HP diesel engine. Finally, you will get a very fine powder.
| | |
| --- | --- |
| Model | 9FQ-500 |
| Power | 15 HP diesel engine |
| Capacity | 600kg/h |
| Hammer | 24 pcs |
| Weight | 150 kg |
| Size | 2000*850*2200mm |
Advantages of cassava crusher machine
The cyclone-type outlet effectively avoids the crushed powder flying around the air.
The power also can be a motor or gasoline engine, and you can choose one in accordance with your need.
Due to the different sizes of raw materials, it is easy for users to change the screen.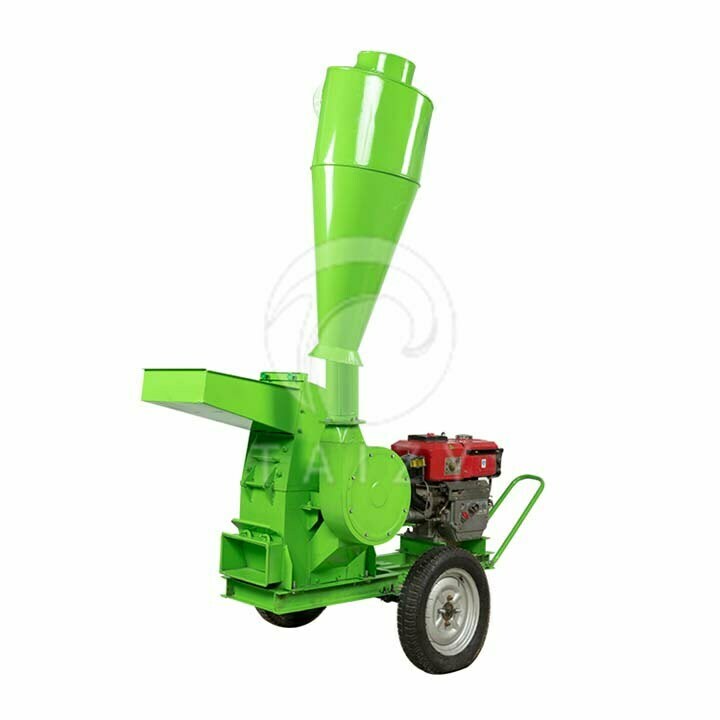 Successful case of cassava crusher machines
Those two machines are multifunctional crushers, so they are favored by people from different countries. Victor from Nigeria bought 10 sets of type two cassava crusher machines. He was a dealer and wanted to sell them on the local market, for people there plant cassava, they really need such a machine.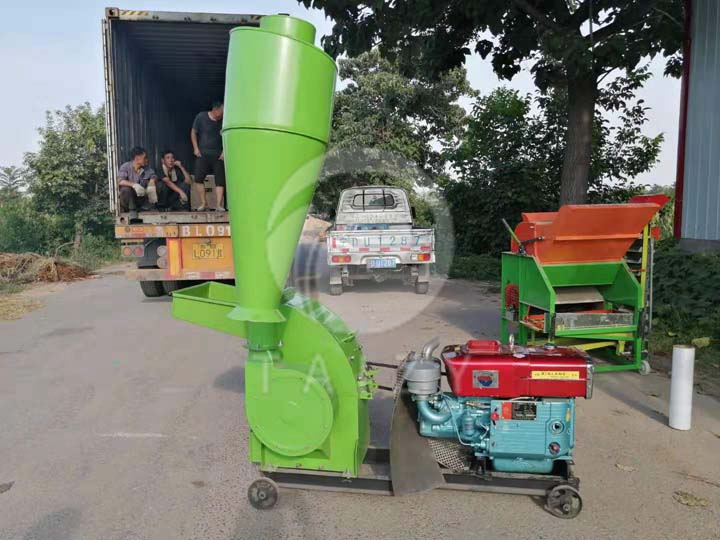 FAQ
[sc_fs_faq sc_id="fs_faq0bzilsupp" html="true" headline="p" img="" question="1.What's the difference between two machine?" img_alt="" css_class="" ]Inner structure is different. The first machine is equipped with two different rollers, but the second machine has 24 hammers that enables you to get fine cassava powder.[/sc_fs_faq] [sc_fs_faq sc_id="fs_faq9yibdi6kz" html="true" headline="p" img="" question="2.It is easy to change the screen of grinding machine?" img_alt="" css_class="" ]Yes, it is easy to change, and we will provide you detailed operation video.[/sc_fs_faq] [sc_fs_faq sc_id="fs_faq1ah2ioxoo" html="true" headline="p" img="" question="3.What is the capacity of two crushing machines?" img_alt="" css_class="" ]Type one:1T/H Type two:600kg/h [/sc_fs_faq]