Cassava peeling machine is to wash the cassava firstly and then peel the skin of cassava by constant rotation of rollers that are made of steel. It is mainly composed of motor, screw conveyor, steel roller with the hole, widely applying to garri production line. In addition, the raw material can be potato and sweet potato as well.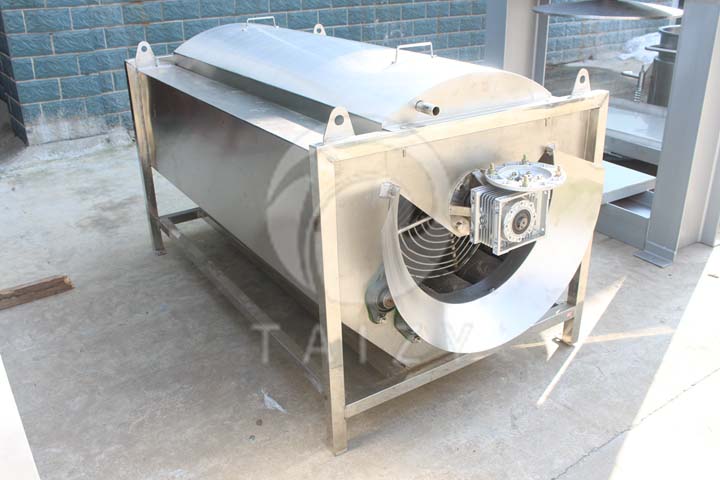 Technical parameter
| | |
| --- | --- |
| Model | GD-PL-150 |
| Size | 2200*1300*1000mm |
| Voltage | 2.2KW |
| Power | 380v50Hz |
| Capacity | 500kg-1T/H |
Advantage of cassava peeling machine
Cassava peeling machine is able to remove the impurities such as stains and dirt on the surface of cassava.
It can remove the inner layer that contains some toxic substance, but won't damage the cassava itself.
Seven rollers constantly rotate with high speed, effectively peeling the skin of cassava, and the peeling rate is around 70-80%.
The special design of screw conveyor can quickly transport the cassava to the outlet.
Cassava peeler machine is made of stainless steel that enables it to bear long service life.
Cassava peeling machine can wash cassava from all angles, so the final cassava is very clean without any skin and impurities.
Wide application. It not only can peel cassava but also peel the potato and sweet potato.
High capacity. Its capacity ranges from 500kg/h-1t/h, and you can choose it according to your need.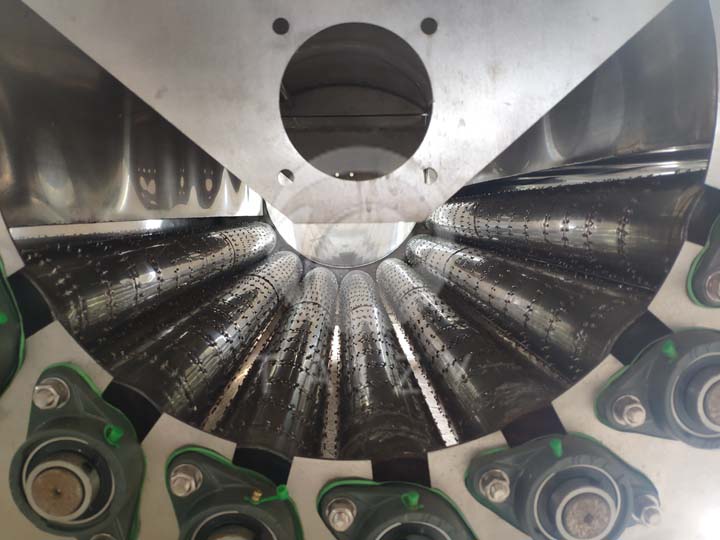 How to peel cassava?
Place the cassava into the inlet, and connect the machine with the water pipe.
The cassava firstly is washed.
3. The steel rollers rotate constantly under the force of the motor.
There are small holes on the roller that is good for the peeling. During the operation, there is constant friction among cassava and roller, and cassava and cassava, so the skins are removed gradually.
Peeled cassavas are driven by screw conveyor to move forward and finally fall down from the discharging hole.
Finally, the skin of cassava and other impurities come out from other outlets.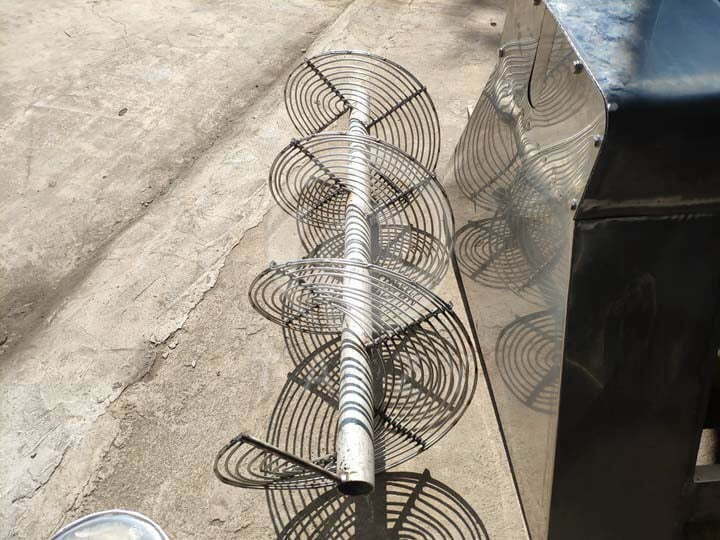 Successful case
We sold one set cassava peeling machine to Nigeria at the beginning of Sept. He bought a whole garri production line before, but now his peeling machine is broken, and he needed a new one to replace it. He said he wanted a high capacity machine, so we send quotation about 2t/h to him. He felt very satisfied, and placed an order at once, saying that he is willing to make long-time cooperation with us!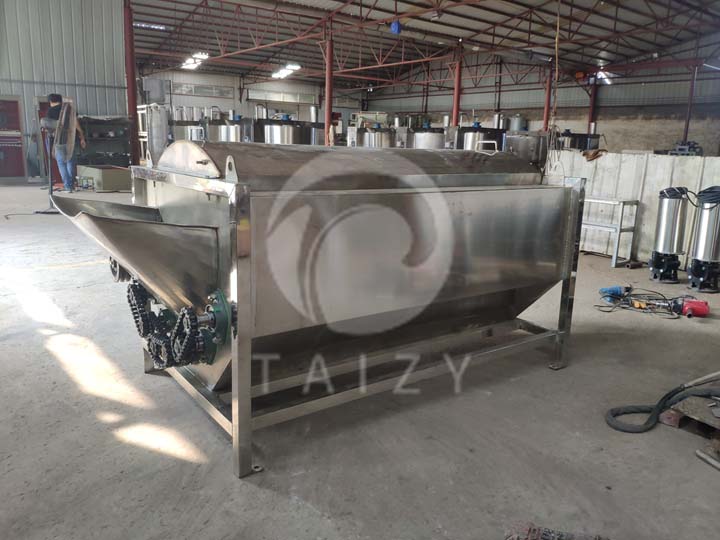 FAQ of cassava peeling machine
Is this machine just suitable for cassava?
No, the raw material also can be potato and sweet potato.
What is the peeling rate?
The peeling rate is around 70%-80%.
How many rollers inside cassava peeler machine?
There are 7 rollers that can fully remove the skin of cassava.
Can cassava peeling machine completely remove the toxic substance inside cassava?
There is a little bit hydrocyanic acid inside cassava, and it can fully remove it by frying machine.