The fruit vegetable juicer machine is also called a spiral juicer, which mainly is used for fruit and vegetable juices. For example, tomatoes, pineapples, carrots, apples, aloe, cactus, etc., The spiral juicer is composed of front support, feed hopper, screw shaft, filter, juicer, rear support, slag tank, and other components. The left side of the spiral spindle is located inside the rolling bearing inside. The right side of the spiral spindle is located in the hand wheel bearing inside. The motor is driven by a pair of pulleys that drive the screw.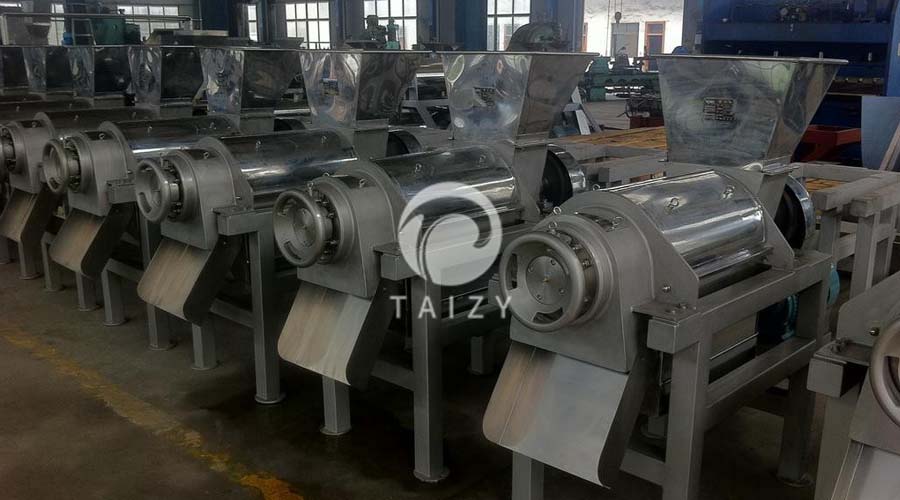 Working principle of fruit vegetable juicer machine
The broken pulp, juice, and skin are put into the spiral juicer through the feed hopper. As the spiral moves along the direction of the slag outlet, the bottom diameter gradually increases and the pitch gradually decreases. When the screw propels the material, the volume of the spiral cavity is reduced to press the material.
The rotation direction of the spiral spindle: is clockwise from the feed hopper to the slag tank. The raw material is added to the feed hopper and pressed under the advancement of the spiral. The juice flows through the filter into the bottom of the container. The waste is discharged through an annular gap formed between the spiral and the tapered portion of the pressure regulation.
The movement of the pressure regulating head in the axial direction can adjust the size of the gap. The pressure regulating head is turned to the left, and the gap becomes small; otherwise, the gap becomes large. Change the size of the gap that adjusts the slag discharge resistance to change the slag rate.
However, if the gap is too small, some of the slag particles will be squeezed out through the filter together with the juice under strong extrusion. Although the juice is increased, the quality of the juice is relatively reduced. The size of the gap should be determined by the specific process requirements of the user.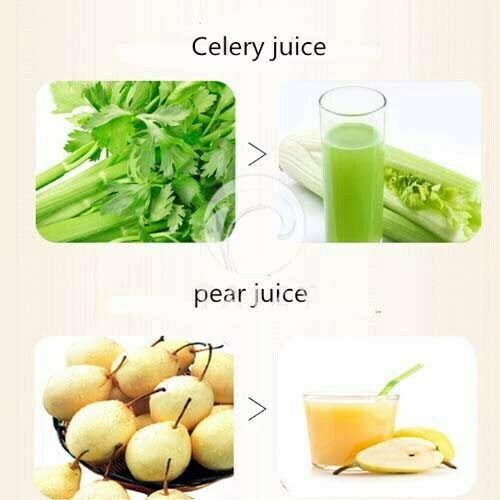 Advantages of the spiral juicer & fruit juicer & vegetable juicer:
All parts in contact with the material are made of stainless steel.
Slag and juice are separated automatically.
The spiral juicer is suitable for various fruit and vegetables.
The larger output is suitable for commercial use.
It has the functions of crushing, juicing, and slagging.
This juicer machine can be used with fruit and vegetable cleaning equipment.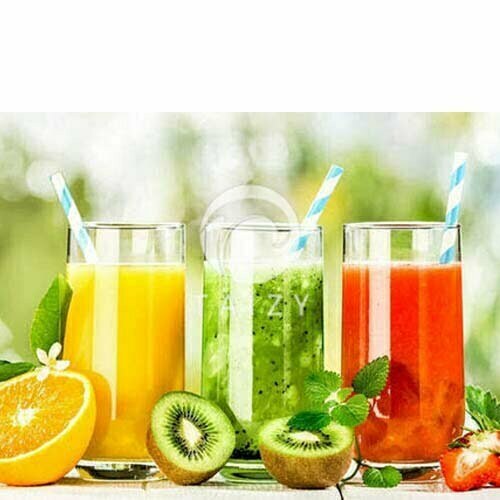 Customer use case of the spiral fruit juicer vegetable juicer machine
There is a Myanmar customer, named Khin. He was selling fruit before. Then he wants to process the fruit. Myanmar is a good place for fruit growing. After deep processing, the juice is produced. Then selling the juice to the retailer. Now he gets more profit than selling fruit. The spiral juicer has a larger output for commercial use. Multifunctional use for various industries makes it popular.
Technical parameters of the spiral juicer & fruit juicer & vegetable juicer:
| | | | |
| --- | --- | --- | --- |
| Type | Capacity (T/H) | Power (kw) | Size (mm) |
| TZ-0.5 | 0.3-0.5 | 1.5 | 900*320*650 |
| TZ-1.5 | 1-1.5 | 4 | 1560*450*1340 |
| TZ-2.5 | 2-2.5 | 11 | 2200*600*1560 |
| TZ-5 | 3-5 | 22 | 3000*1000*2100 |