Peanut almond slicer machine introduction:
A peanut almond slicer machine is a machine for slicing various nuts. Peanut piece and various nutlet piece is widely used in the food processing industry. For example, biscuits, ice cream, cake, bread and other food will sprinkle some peanut pieces and nuts pieces on the surface. This machine is suitable for pre-processing of jam, bread, moon cake, etc. peanut almond slicer machine is closely related to most food processing industries.
peanut almond slicer machine working principle:
This machine contains a pneumatic feeding device and a slicing device. The peanut and nuts are placed in a trough, and the peanut and nuts are pressed into the cutter by a pneumatic device to cut out the thin piece of the peanut and nuts. The high-speed peanut and nuts slicer machine is specialized for various nuts slicing. It is suitable for the slicing of peanuts, almonds,walnuts and so on. The slicing thickness can be adjusted according to customer need to meet different requirements of use. The motor adopts frequency conversion speed regulation to adjust the slice output; the mechanism uses a pneumatic device to adjust the pressure to achieve the best slicing effect.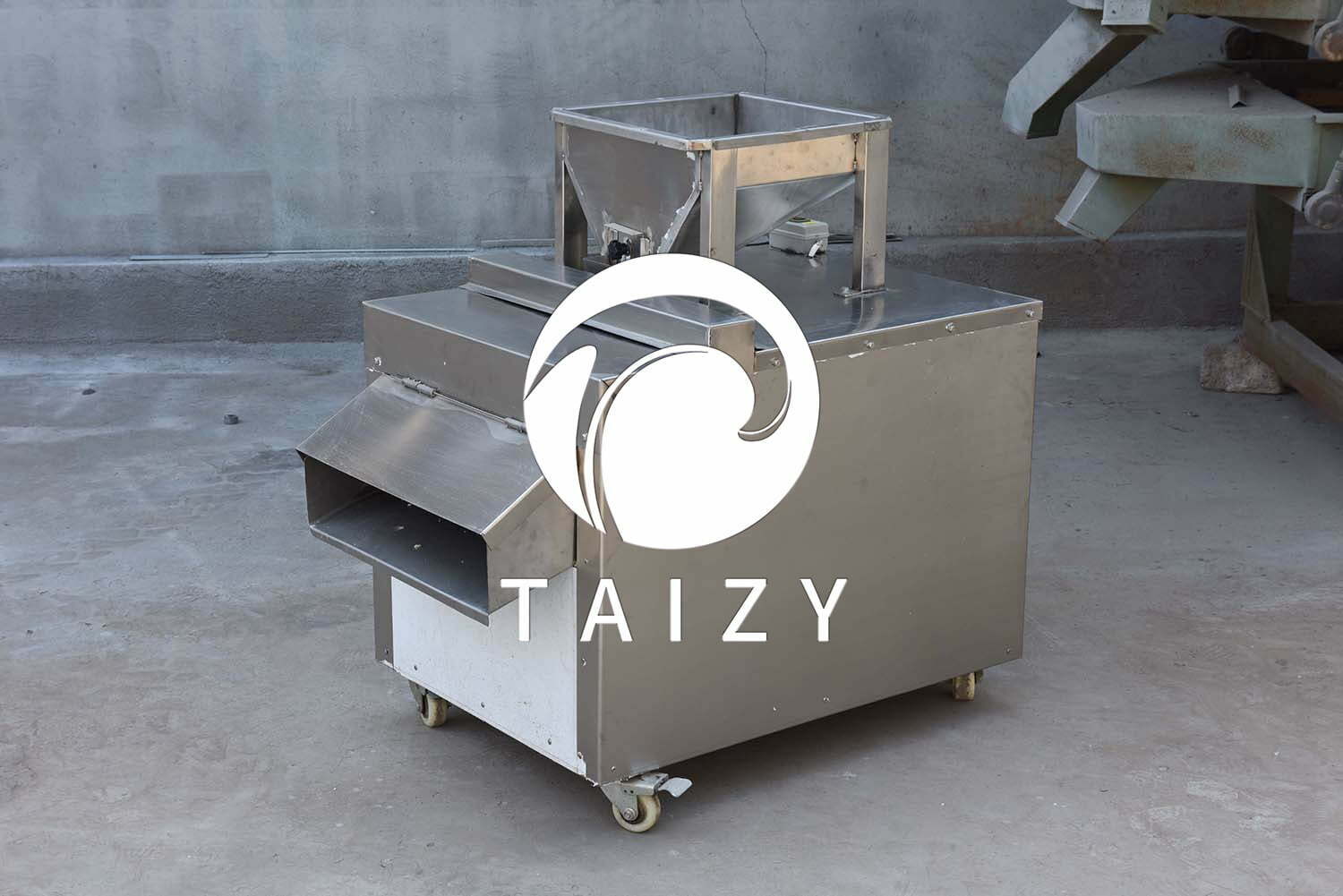 Advantages of the peanut almond slicer machine:
This machine is made of stainless steel which meets food hygiene requirements. The parts in contact with the raw material are food grade stainless steel. The blade is made of high-quality high-speed steel, with sharp edges and long service life. It not only can be used for peanut slices
but also almonds, cashew nuts, walnut kernels, hazelnuts and other nuts slices. This machine has the functions of moisture-proof, dust-proof, oil-proof and safety. peanut almond slicer can be customized for different capacities.The machine has the advantages of compact structure, effective and durable, simple operation and high output. It has a universal wheel for easy movement and a small footprint for a variety of processing
plants.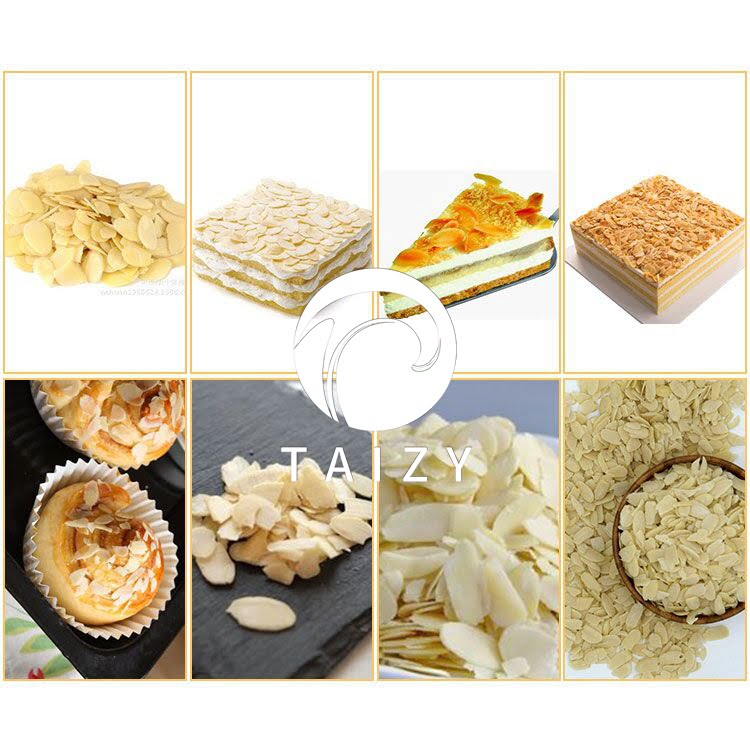 Peanut almond slicer is widely used in food processing.We can provide instruction manual when the machine sent.We are also have many peanut processing machines. Like peanut peeling machine,peanut roasted machine and so on.If you need a production line,we can customized for your requirements.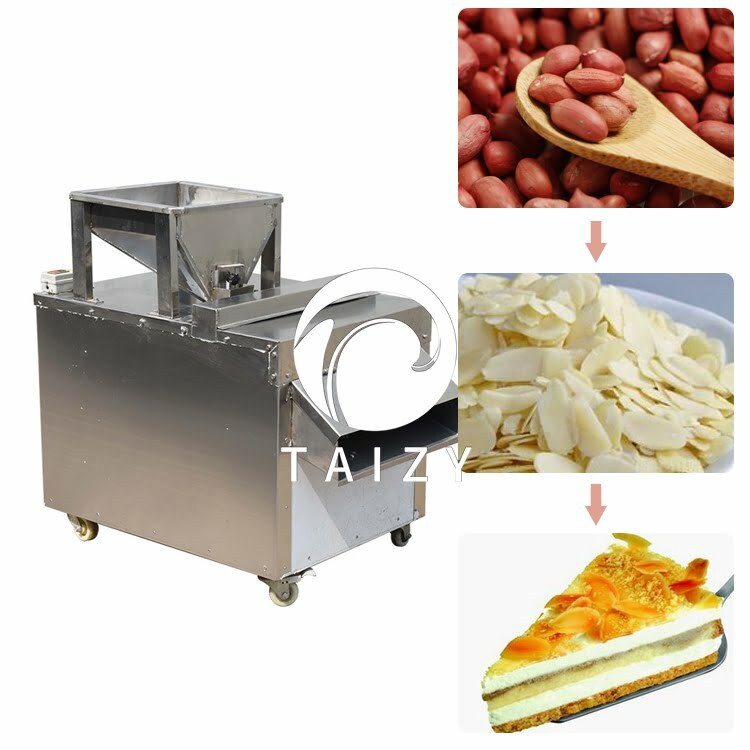 Parameters of the peanut almond slicer machine:
| | |
| --- | --- |
| Model | TZ-QP |
| Voltage | 220/380V |
| Dimension | 1000*800*1100mm |
| Power | 2.2KW |
| Cutter wheel speed | 0-600rpm/min |
| Capacity | 300kg/hr |
| Weight | 170kg |
| Slice thickness | 0.5-1.2mm |