The small commercial pita bread oven uses electric or gas heating to make pita breads. It is a small naan bread oven,
The small pita bread oven is a rotating pita bread oven. It heats by electric or gas, and the turntable is driven by electric power to rotate. Pita bread, a popular grilled pasta, which has a lot of varieties. There is a kind of pita bread oven that can make various pita. This machine is made of stainless steel.
Introduction of the small gas pita bread oven
The small pita bread oven mainly consists of a frame, a transmission part, a dough shaping part, etc., The baking temperature is about 300 degrees. The turntable adopts Thickened steel plate without coating, healthier, warmer is more stable. The speed is adjustable according to the size of the pita bread. The bigger pita bread, the lower speed. The baking time is different according to the pita bread size and pita thickness.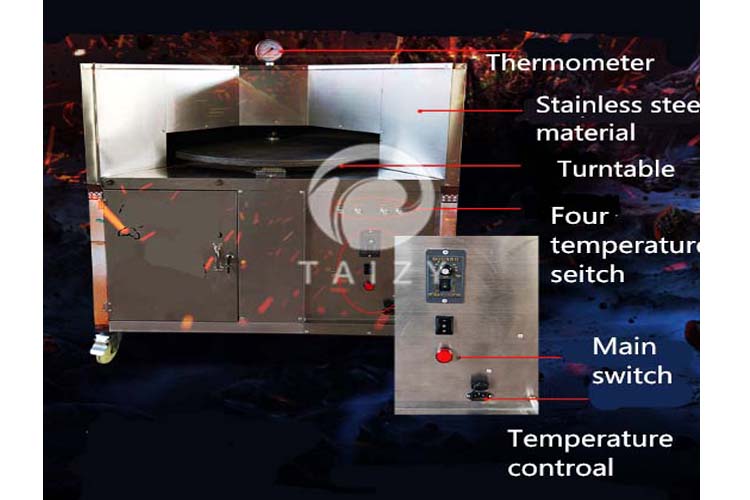 Advantages of the small roatating pita bread maker
1. The pita bread has a variety of tastes and neat appearance. It can make different flour by different customer's need. Such as cumin, five fragrances, spicy, Constant temperature baking, uniform fire baking, tender with a crispy crust, soft and crispy.
2. The pizza bread made by the pizza maker is clean and hygienic. One person can operate. It has the features of large output, saving time and effort. Firepower can be adjusted.
3. Save time and energy:
The capacity of the pita bread maker is about 300pcs per hour. This machine has changed the disadvantages of low efficiency, labor-intensive, dust at the bottom of the, etc.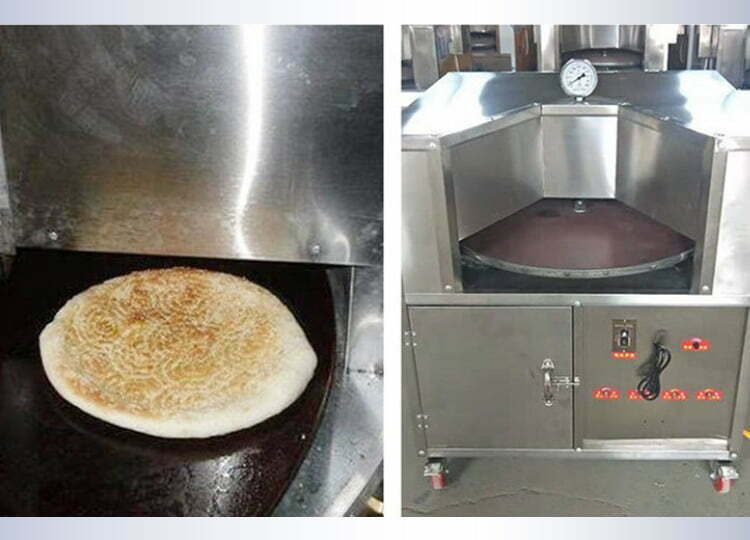 4.Low investment and fast benefits recovery
The raw material is flour. It needs other ingredients to make a different flavor.
5.Safety
Safety protection of the inlet and outlet, the process fully reduces the human body contact, the machine itself has anti-leakage protection, and the operation is safer and safer.
6.Universal wheel
A universal wheel is easy for moving that saves people's energy.
7.Infrared burner
This designs that no naked flame, no dust particles.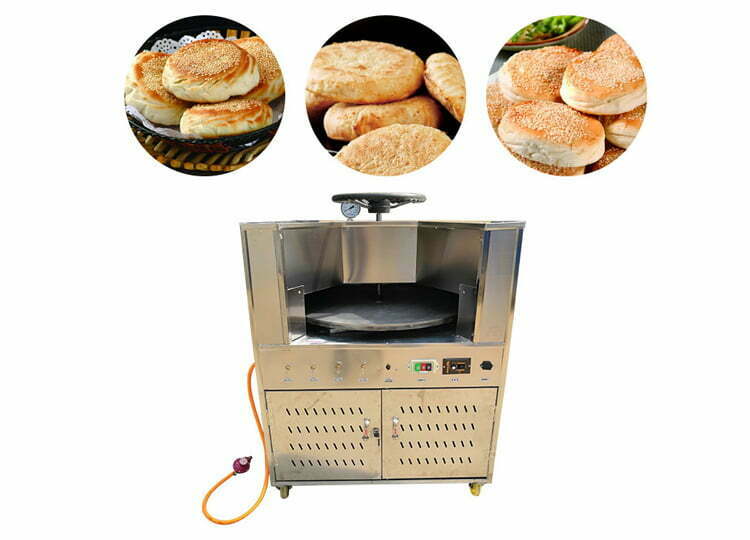 Customer use case:
There is a Thailand customer named Jackson, He wants to start a business with a smaller one. Then he finds us to know something about this machine. After we introduce this machine details to him, he places one order. He is using this machine to do pita bread. Business is very hot. The pita bread is so popular around people. So he orders a dough mixer this month for saving energy.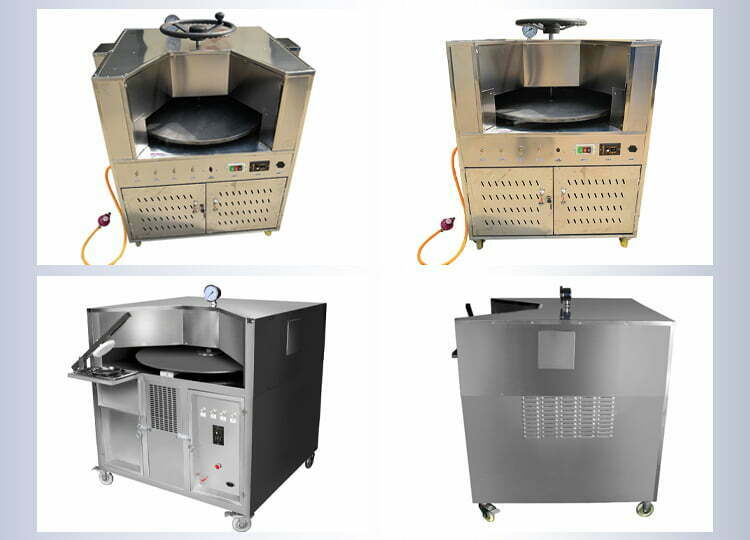 Zhengzhou Taizy Machinery Co., Ltd established in 2010, located in Zhengzhou, Henan, China, specially engaged in producing food processing machines,such as meat processing machine (pork,chicken,fish,beef and so on),,vegetable processing machine(vegetable washing machine, vegetable cutting  machine ,vegetable grinder and so on),flour processing machine(steamed bread machine,pasta machine,dough sheeter machine,Melaleuca cake machine,bun machine,spring roll machine and so on )and fruit processing machine(pineapple peeling machine, orange peeling machine, jujube nuclear machine, apple peeling and splitting machine, watermelon peeling machine and so on).we have heavy standardization industrial plants with area 12000 square meters, bring advanced large metal processing equipment,we have built the business relationship with more than 50 foreign countries and welcome you to know us more on our machine and our technology.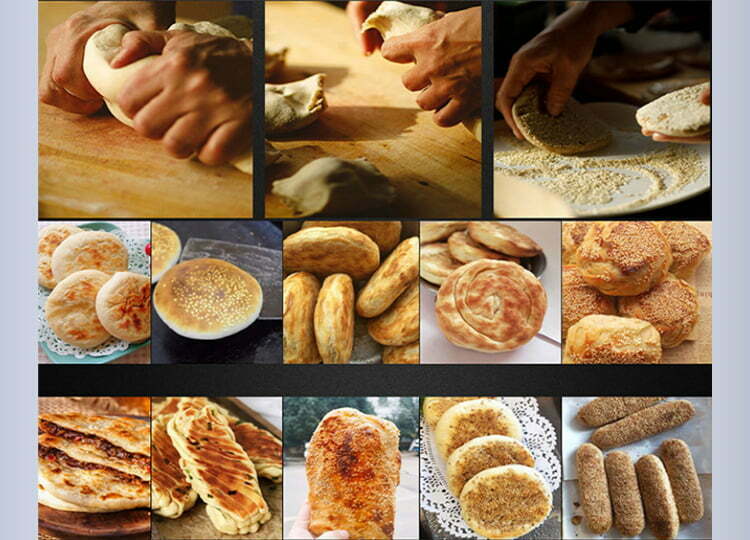 Technical parameters of the rotating pita bread oven:
| | | | | | |
| --- | --- | --- | --- | --- | --- |
| Model | Size | Power | Voltage | Capacity | Rotary plate diameter |
| TZ-700 | 950*950 *1100mm | 0.12kw | 220v | 300pcs/h | 700mm |