The industrial biscuit making machine adopts the advanced technology of domestic and foreign biscuit equipment manufacturers. And the biscuit forming machine combines exquisite design knots and is manufactured under strict supervision. This industrial cracker forming machine can realize the functions of dough feeding, three-roll compactor sheeting, molding, scraping recycling, and transportation. The biscuit molding equipment can form an automatic biscuit production line with a baking oven, dough mixer, packaging machine, and other equipment.
Through the intelligent control cabinet, it can adjust the biscuit thickness according to production requirements. The cracker making machine can increase or decrease the speed of the machine through step-less speed regulation. It can realize the automatic temperature control and has the function of rolling with the help of a series of advanced equipment. Therefore, the commercial biscuit maker can produce crisp biscuits and tough biscuits.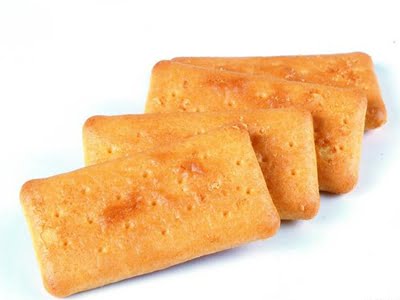 Industrial biscuit making machine application range
This automatic biscuit making machine can realize functions such as automatic pressing, forming, transmission, and recycling. It has the characteristics of compact structure, stability, and a high degree of automation. And the machine can produce a variety of biscuits by changing molds and process recipes. For example, soda crackers, vegetable biscuits, sandwich crackers, butter biscuits, and other types of crackers. Moreover, the cracker maker has large production output and high production efficiency and widely applies in automatic biscuit production lines.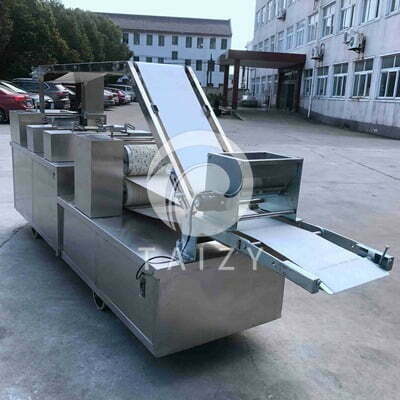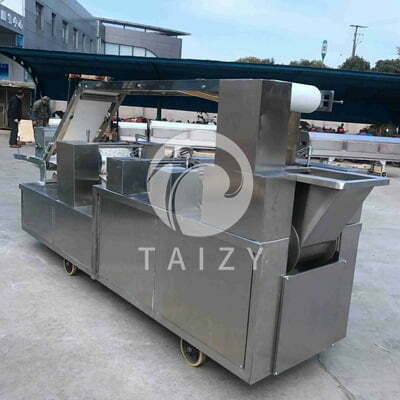 Molding procedure of biscuit forming machine
The biscuit forming equipment consists of a feeding hopper, a pressing roller, a forming roller, a conveyor belt, and a waste recycling device. Place the prepared dough in the dough bucket, the conveyor automatically transports the dough.
During the transportation process, the dough is rolled by multiple rollers. After pressing the rollers, the dough is chewier. The dough after being pressed by multiple rollers is formed by a forming device. Then, through the recovery device, the cut surface separates from the molded surface, thereby obtaining a molded biscuit dough.
Performance characteristics of the biscuit making machine
The machine composes of a mold forming system (roller cutter with customized cutting pattern) and chain conveying system. Each part is respectively driven by a speed-regulating motor, and the producing speed can be adjusted.
In addition, the cracker making machine also equips with multiple adjustment mechanisms: PVC conveyor tensioning and deviation adjustment mechanism; Feeding clearance adjustment mechanism, etc.
Industrial biscuit forming machines can produce soft and hard biscuits in large quantities. And the equipment can also form a fully automatic biscuit production line with a tunnel baking oven
The machine has a reasonable structure design, simple operation, and a high degree of automation. It has become the new favorite of food factories and biscuit factories.
The biscuits formed by the commercial biscuit making machine have regular shapes. And it can change the mold to make different shapes of biscuits. And by changing different molds and production processes, it can produce soft and hard biscuits.

The parameter of the biscuit molding machine
| | | | | | |
| --- | --- | --- | --- | --- | --- |
| Model | Power | Dimension | Weight | Capacity | Material |
| 400 | 4kw | 4500*1200*1550mm | 3000kg | 150~200kg/h | Stainless steel |