Peanut butter is very common in our daily life and is a good choice for seasoning. In foreign countries, peanut butter is mainly used to make lunch food and fast food for primary and middle school students, it is also widely used as a shortbread, sandwiches, peanut-flavored cookies, baked food, candies, breakfast cereals food, ice cream and so on. Peanut butter contains tryptophan, which can help to fall asleep. It is full of nutrition and unique in flavor.Peanut butter is widely used in various fields such as pasta product, hot pot sauce and other materials. However, the processing technology of peanut butter is not very complicated. Let us take a look at the relevant knowledge of the peanut butter production.
Processing technology of the peanut butter production :
First of all, you need to remove the gravel from the peanuts with a stone machine, and then bake the peanuts with a peanut roaster machine for easy peeling. Second, put roasted peanuts on the conveyor belt to cool the peanuts. Next use the hoist to transport the peanuts to the peanut dry peeling machine for peeling. Peeled peanut kernels are placed in a peanut butter machine for grinding, and the fineness of the peanut butter is adjusted according to customer need. The peanut butter was made successfully. Finally, prepared peanut butter is pumped into the cooling tank, and then the static filling machine is used for canning. This is the complete process of peanut butter production.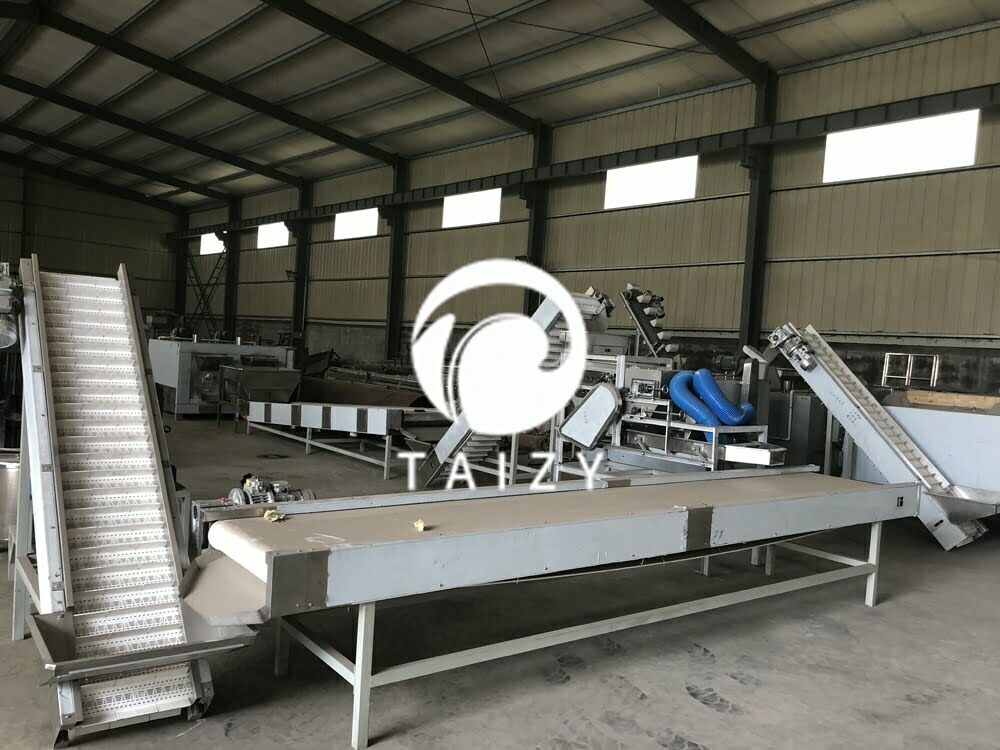 Advantages of the peanut butter production:
Peanut is rich in fat and protein. It is made into peanut butter through roasting at a high temperature, removing red skin, and ground. Just add stabilizer to make stable peanut butter and add flavor to make flavor
peanut butter. According to the market demand, the peanut butter has been enhanced and optimized, so the peanut butter fineness has been will be further raised, and the mechanization degree of the complete equipment production line also has been improved. It has the advantage of simple operation, stable operation, lower noise, easy maintenance, corrosion resistance, wide application, good reliability and so on. This production line is popular in the markets of various countries. Moreover, this peanut butter production line is not only suitable for peanuts, but also for sesame seed, rapeseed and other materials.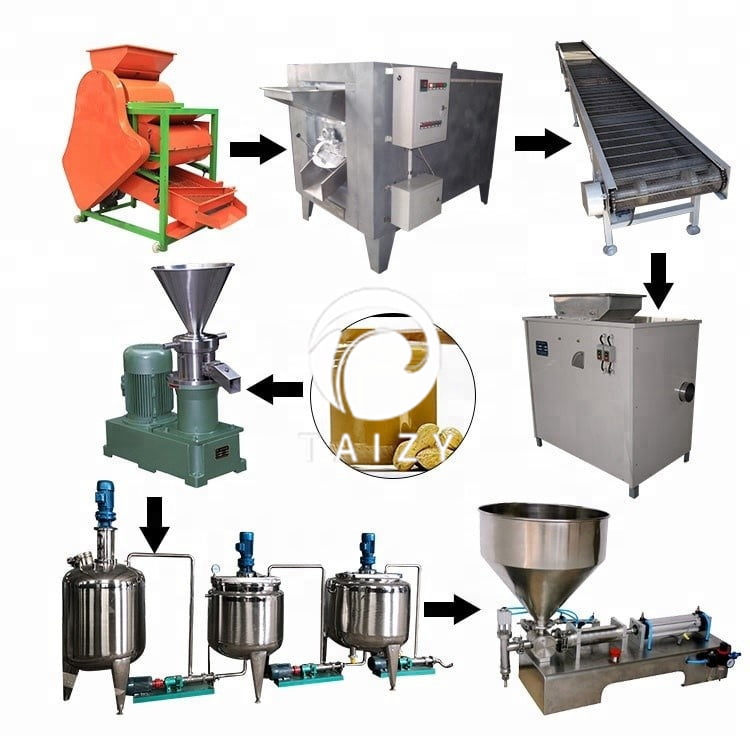 Parameters of 200kg capacity peanut production:
| | | | |
| --- | --- | --- | --- |
| Name | Capacity(kg/h) | Size | Power |
| Peanut roaster | 200kg/h | 1800*2200*1700mm | 2.2kw |
| Delivery belt | 200kg/h | 5000*900*850mm | 1.1kw |
| Peanut peeling machine | 200kg/h | 1900*800*1400mm | 1.85kw |
| Peanut butter machine | 200kg/h | 1100*750*1300mm | 29.5kw |
| Paste pump | 50kg/h*3 | 1500*250*250mm | 1.5kw |
| Peanut cooling machine | 200kg/h | 1000*1000*1700mm | 2.2kw |
| Filling machine | 100-400cans/h | 400*400*1400mm | 1.1kw |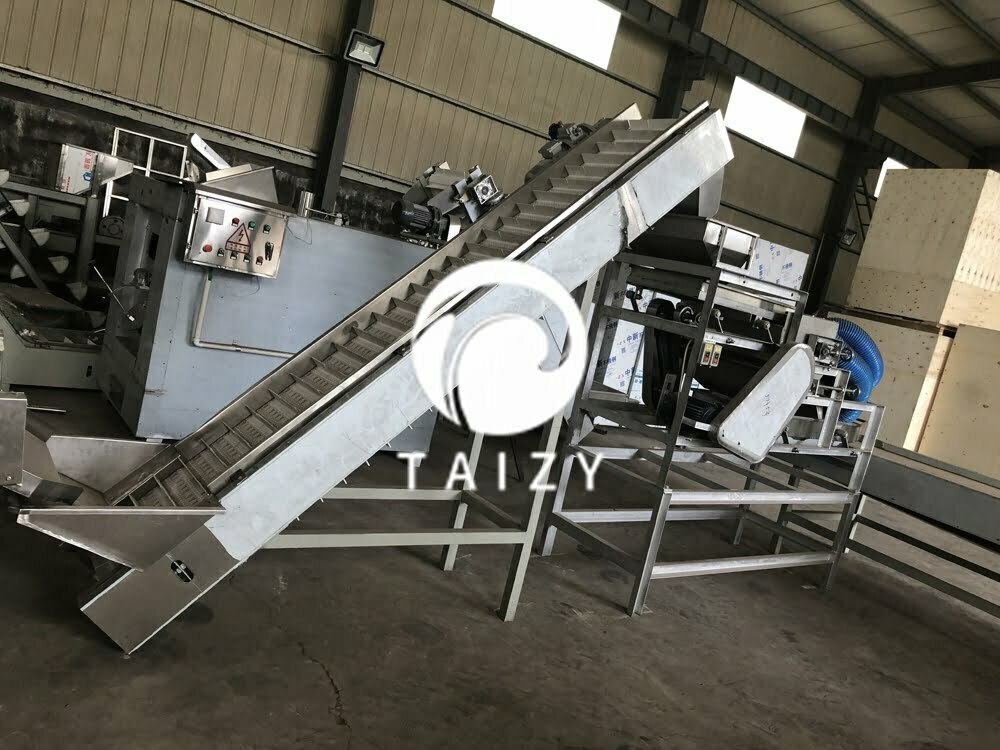 Commercial peanut butter Customer from American using case:
There is an American customer named Neil, who has a peanut production line with a small capacity. He always want to expand a bigger capacity. So he found us to match a 500kg peanut butter production line. We provide him a suitable production according to his requirements. When the machine has done,Neil came to our factory to test the machines. He is so satisfied with the final effect of the machine. Now he has been processing the peanut by the machines and gets more profits than small capacity.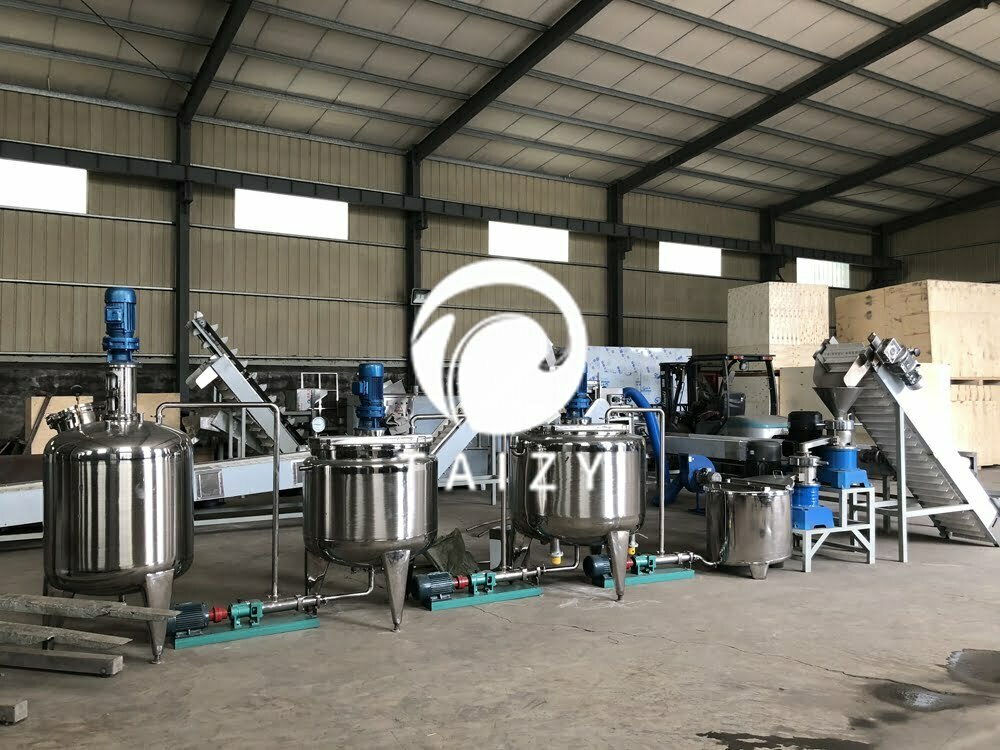 Last Updated on