Brief introduction
Taizy series onion peeling machine is the world's leading onion processing machine. This machine has no special requirements on the size, dryness, and wetness of onion and onion can be peeled and cut at one time. Cleaning rate is very high and there is no any damage to the onion. Onion cutting machine has been widely used in the vegetable processing industry.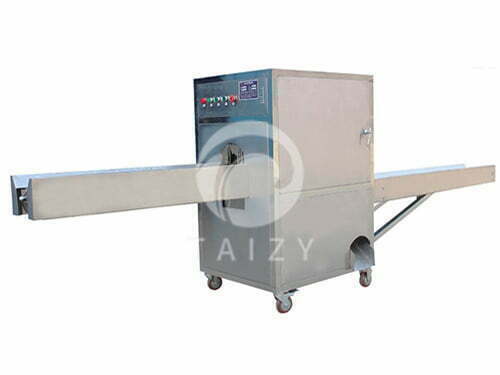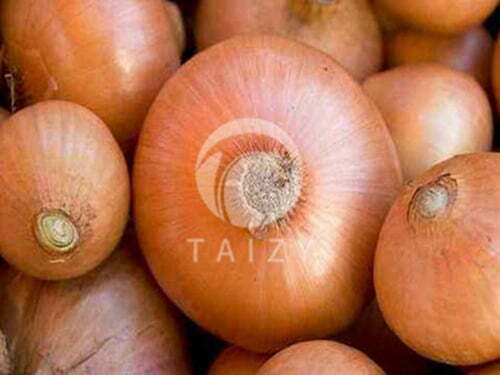 Feature
1, onions do not need to be graded and can be perfectly peeled.
2, one-time automatic peeling machine, high cleaning rate.
3. Onion cutter can control the depth of the peeling, and remove first or second layer skin. It automatically adjusts the size of the cutting root according to the size of the onion so that final product keeps intact.
4. The equipment is designed without vulnerable parts, bearing with longer service life, lower cost and higher efficiency.
5, Onion cutting machine is made of 304 stainless steel body and shell that is in line with international health standards.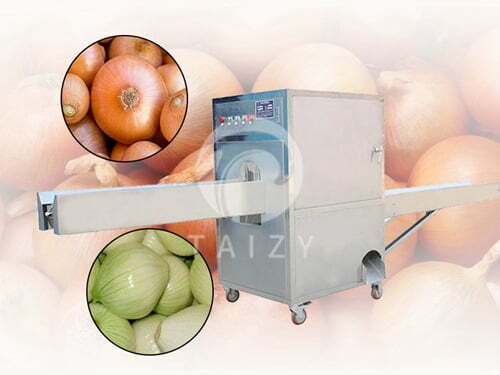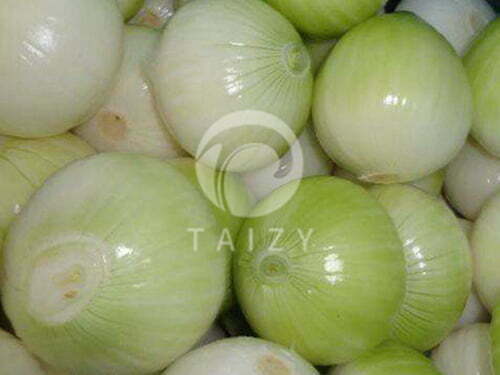 Advantage
1. Compared with other machines, this onion peeling and cutting machine firstly remove skin and then cut roots, which can keep onion clean without any pollution
2, onion cutting machine with conveyor belt can continuously work with high speed and is able to cut head and root of onion at one time.
3. Onion peeling machine consumes less energy and output is high(2t/h). This is unique in relevant industries, and our motor is only 1.5KW, saving energy and reducing costs.
4. Conveyor belt chain, bearing and frame are made of 304 stainless steel that is durable. Rubber roller for peeling is the world's advanced material with high abrasive resistance. The various cylinders inside the machine are common standard parts and are available in any stores.
5. The inlet of onion peeling and cutting machine can be operated continuously due to conveyor belt. Speed of onion peeling can reach 3 per second. Onion cutting equipment is specially designed with size identification device, which is automatically adjusted according to different onions.
Last Updated on