Vegetable blanching machine is the ideal blanching processing equipment often needed by the color protection technology in the processing of fruits and vegetables. By blanching and scalding, and restraining enzyme activity in fruits and vegetables, so as to maintain the original fresh color and luster of fruits and vegetables, remove odor from vegetables and maintain the natural fragrance, soften fruit cells to facilitate the evaporation, and lay a good foundation for drying and dehydration process following.
Vegetable blanching machine is mainly used for blanching of fruits, root and leafy vegetables including carrots, asparagus, mushrooms, fruit slices, and other products. It is an indispensable equipment for pretreatment of food processing of quick-freezing, dehydration and freeze-drying.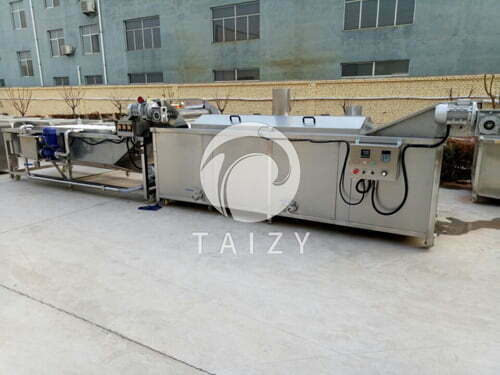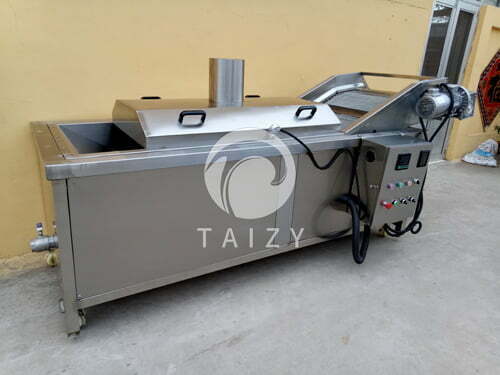 I. product features of fruit and vegetable blanching machine:
1. Production capacity: 300kg/h-1500kg/h.
2. Adjustable speed, free speed regulation of manufacturers direct selling fruit and vegetable blanching machine.
3. With automatic temperature controller, fruits and vegetables blanching machine can be adjusted within the temperature range 80 ~ 95 ℃.
4. Steam consumption: 0.5t /h * 0.5mpa for each ton of product blanching.
5. The insulation layer equipped for heat preservation of blanching tank of the machine to facilitate the manual operation according to customer requirements.
6. The production layout can be arranged into version "I" or "L".
7. The production line, except motor and bearing, is made of stainless steel, fully meeting the food hygiene standards.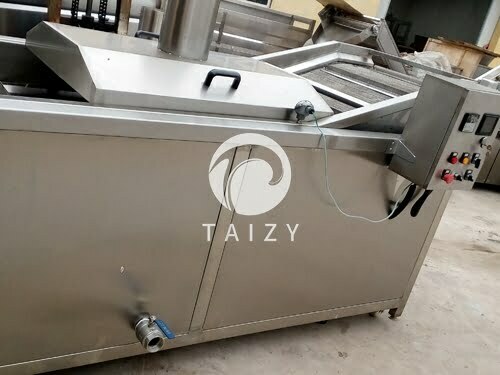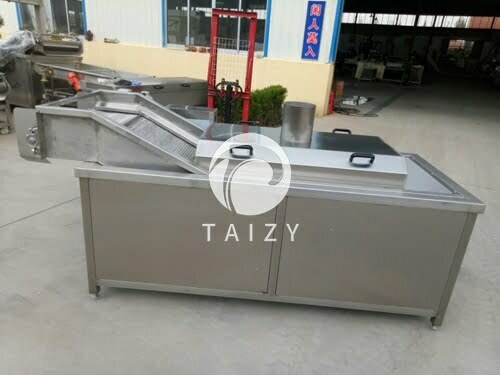 II. Configuration and description of fruit and vegetable blanching machine
In addition to the motor, bearing, other parts of the vegetable blanching boiling machine are made of stainless steel material, fully meeting the requirements of hygienic standard of export food.
Sterilization machine adopting mineral wool insulation, saves energy and prevent a burning accident; automatic temperature control is realized by the electromagnetic valve and automatic temperature controller. The temperature remains at 90 ℃; The cooling machine is equipped with ABS high-efficiency centrifugal fan, which is convenient to achieve subsequent air drying effect, and has the advantages of low noise and low energy consumption. The electronic control system is controlled by the wall-mounted central control cabinet, which is made of stainless steel.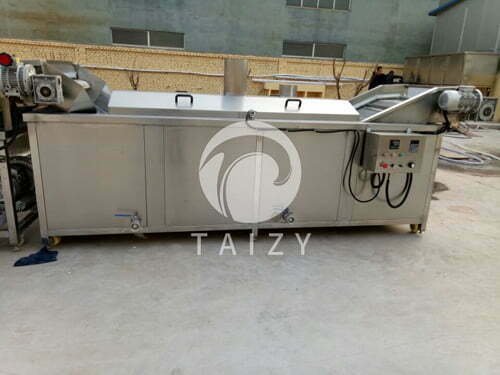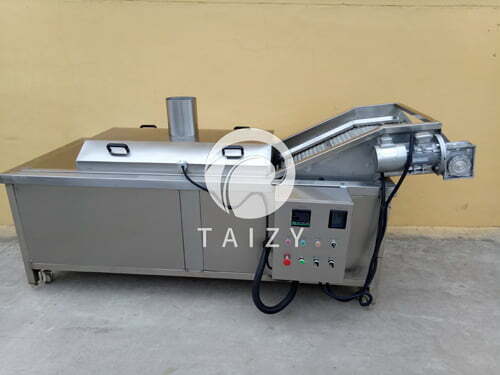 Processing technology: blanching –cooling –dewatering
Last Updated on